Frequently Asked Questions
Fumigation
How much does termite fumigation cost?
---
To provide you with a best estimate we need to come out to your property and measure the sturcture or structures you are wanting to treat. Fumigation prricing is based off of a structures cubis square footage. Call us today and we will schedule your home to be measured so we can provide you with the best fumigation bid. After you recieve a our fumigation bid, if you like our pricing, we can schedule an inspector to come by and provide a free limited inspection. During this appointment the inspector will also go over the fumigation process and answer any questions or concerns you may have regarding the fumigation process and preperation. Click to share:
---
How long do I have to leave my house?
---
If the tenting process start on a Monday through Thursday, plan on being out of the house for three day or two nights, returning on the third day.
(i.e. - Tent goes up on Monday. You will be out Monday, Tuesday, and return and back in your structure on the third day by the afternoon)
You will need to arrange to stay at a hotel or with friends/family for 2 nights
If the tenting process starts on a Friday or Saturday, plan on being out an extra day.
Friday start - you will permitted to renter the house on Monday. Arrange to stay at a hotel for 3 nights.
Saturday start - you will be permitted to renter the house on Tuesday. Arrange to stay at a hotel for 3 nights.
Click to Share:
---
Does Fumigation kill all the termites in my house?
---
Yes, fumigation is the best and most cost effective way to eliminate drywood termites from your house. Check out the video below to see how.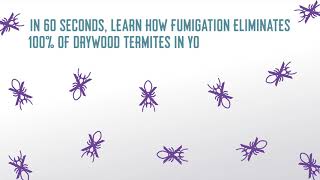 Click to share:
---
What do I have to do to prepare my home for fumigation?
---
Your Jetty inspector will go over all the details with you as part of our service, but check out this informative video that outlines all the aspects of fumigation preperation.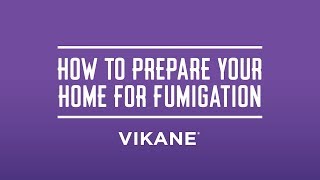 Click to share:
---
What Type of Drywood Termite Fumigation Warranty Do You Offer?
---
Jetty Termite & Pest includes a 3-year fumigation warranty on all of our drywood termite fumigations.
---
---
Pest Control
How much does pest control service cost?
---
Unfortunatly, there is not a straight forward answer to this question because everyones property is unique. While we use your homes square footage as a base, it is best to have an inspector stop by for a consoltation so we can taylor a service that is going to satisfy all your home's needs. Click to share:
---
What does pest control service include?
---
We offer monthly, bi-monthly, and quarterly scheduled services. During our standard base service we will spray around the exterior of your home to keep ants, spiders, and other typical general pests away. We will also sweep first story eaves and around any exterior lighting fixtures to clear away spider webs. If you have elected for any additional services, those will also be accomplished during the visit. Click to share:
---
How long does pest control take to work?
---
Usually our customers can expect to see a reduction in one or two days after treatment. However, it also depends on the type of pest being treated, the type of product being used, and the extent of the infestation.
---
How come I see more bugs after my pest control service service?
---
In some cases, customers may see an increase in bug activity after we perform a treatment. This is because the chemical products are working and pushing the insects out of their hiding places. This is actually a good sign because it means that the treatment got into the areas bugs live, the bugs have been exposed to the product, and in the process of dying. After a about a week you will see fewer insects.
---
Do you offer any Green ECO-Friendly products for pest control?
---
Jetty Pest understands how important your health and your family's health is, that is why we are proud to offer Green ECO-Friendly options, which can be used in or around your home. When you schedule appointment with for our assesment, we can go over our products in detail and explain the benefits of using a green eco-friendly option.
---
How long does pest control last?
---
We get this question a lot, and it is a fair question since you are paying good money for our professional service. Unfortunately, there is no striaght forward answer. The effective length of a service is dependant on serveral factors, including type of pests, weather, sprinkler watering, and even the sun (sunlight can break down chemicals.) In general, pest control treatments can normally last serveral months. When deciding which service frequency is best for your home here is our advice: - Monthly service will get you the best results because the product is always fresh. - Bi-monthly service gets you the best value for you money since it offers some saving, but your still within a good time frame where the products haven't started to completly wear off. - Quareterly service is the most economical, but depending one your home you might start to notice insects in or around your home before you next scheduled service. If, you are still unsure of what service frequency you would like, we suggest starting with a qaurterly service and seeing if that works for you home. If needed we can always increase the frequency and change to a Bi-monthly or Monthly service.
---
---
General Questions
What areas do you service?
---
Currently we service all of Ventura County & Southern Santa Barbara Counties. Ventura County Cities: Ventura, Oxnard, Camarillo, Thousand Oaks, Ojai, Santa Paula, Oak View, Newbury Park, Westlake Village, Somis, Moorpark, and Simi Valley. Santa Barbara County Cities: Santa Barbara, Carpenteria, Montecito, and Goleta. Click to share:
---
What are Jetty Termite & Pest hours of operation?
---
Our normal operating hours are as follows: Monday thru Friday, 8am - 5pm. Saturdays, Closed Sunday, Closed We strive to accomidate all our customers, if you need a special appointment please feel free to email or call our office and we will work to see if we can accomidate. Click to Share:
---
---
Termites
Do I have termites?
---
In order for us to determine if you home is infested with termites we need to schedule an inspection of your home. During your scheduled inspection, one of our state licensed inspectors will identify any termite evidence you may be seeing and offer possible recommendations. Click to share:
---
How much does a termite inspection cost?
---
We offer FREE inspections to residential homeowners. However the offer excludes any inpections for real estate transactions where a certification will be required to clear the house of infestations. Our termite home inspection pricing is as follows: - Homeowner / Residential Inspection FREE - Real Estate / Escrow Inspections ($125 inspection fee / $75 Reinspection fees) - HOA or Apartment Complex (Please call for pricing) Click to Share:
---
What is the difference between a Limited inspection and a Full Complete inspection?
---
Limited inspections
A state licensed inspector will come out to you property and evaluate 2-3 areas of cocnern only.

The inspector does not inspect the entire structure for this type of inspection.

This inspection appointment is usually takes about 30 min.
The Inspector will identify any possible infestations in problem areas and let you know of our recommendations for treatment and repair, if required.
A wrtitten report will be generated by our office, outlining our findings and recommendations, and be sent either by email or mail usually within 2-4 business days after the date of inspection.
Full Complete Inspection
A state licensed inspector will come out and evaluate the entire structure, including any attic spaces and sub-area spaces.
This inspection appointment usually takes 1-2 hours depending on the size of the structure.
The inspector will identify all infestations discovered during their inspection and go over possible treatments and repairs, if required.
A written report will be generated by our office, outlining our findings and recommendations, and be sent either by email or mail usually within 2-4 business days after the date of inspection.
Click to share:
---
What is an Real Estate/Escrow Inspection?
---
An Real Estate Inspection is the same as our Full Complete Home Inspection. The only difference is that, report findings will be "sectioned" and written to satisfy any bank or escrow requirements. Jetty Termite & Pest will provide clearances containing specific language that certifies the structure to be free and clear of any noted dificiencies after all work is completed. Click to share:
---
What do Drywood Termite Droppings look like?
---
Drywood termite droppings, also known as pellets or frass, look like small uniform grains of sand. The frass will normally appear as piles, but if they are coming from a high area above the pellets might appear to be spread out. We have included a couple pictures below, note the magnified picture showing the small grooves in the frass and that all are same size. Color can vary from light brown, to red, to black in appearance. If you are seeing something similar to these pictures, preserve the evidence in a bag, take pictures of the area, or just leave it alone and call a licensed state inspector to inspect and go over all possible solutions.
Click to share:
---
What do subterranean termites mud tubes look like?
---
Subterranean mud tubes are small and normally about 1/4 inch across, but could be larger. They are found in garages at foundation cold joints and can be found at exterior of homes along the stucco weep near the foundation of the wall. Below is a picture of a subterranean mud tub below a stucco weep of a house. If you are seeing something like these in your home, call and schedule an appointment with one a liensed state inspector right away to inspect and go over all possible solutions.
Click to share:
---
---
Bed Bugs
What type of Bed Bug services do you provide?
---
We offer heat and fumigation services to fully eliminate bed bugs from your home. Click to share:
---
How does heat get rid of bed bugs?
---
After an inspection and identification by a licensed state inspector, we can heat the whole building or certain rooms of the building to eliminate bed bugs. During the process we heat the areas to a range of 140-155 degrees fahrenheit. The heat is shown to kill bed bugs at all life stages including their eggs to fully eliminate your issue. Your inspector will go over our detailed preperation list and advise you along the way so that we can ensure that you get the best possible service and we can fully eliminate the bed bugs. Click to share:
---
Do you offer any warranties for your bed bug treatments?
---
We offer warranties on our full house bed bug heat treatments only.
Bed Bug full house heat treatment includes 30 day warranty
Bed Bug Localized heat treatment (possibly, inspector will let you know after an inspection)
Fumigation (no warranty)
Due to the bed bugs ability to hitch hike on personal belogings, full elimination is highly dependant upon our customers ability to prep and follow procedures. Your inspector will let you know of any possible warranty issues and if we are able to offer a warranty of any kind in regards to you specific problem. Click to share:
---
What do bed bugs look like?
---
Adult bed bugs are about the size and color of an apple seed. While early life cycles and can be much smaller. This is a picture of an adult bed bug. If you see one of these save it in a plastic bag and schedule an appointment today.
Click to share:
---
What are other bed bug signs to look for?
---
Look at your mattress if you staining that resembles black sharpie marker dots, then you may possibly be dealing with bed bugs.
Click to share:
---
---
Rodents
What type of rodent services do you offer?
---
We offer serveral services to address rodent issues. Our most common services are as follows:
Rodent Proofing of structures and attics
Rodent Trapping
Rodent clean-up and sanitaion
Attic Insulation replacement
All services require an inspection by a state licensed inspector. Call us today to schedule an appointment. Click to share:
---
Can Jetty Termite & Pest sanatize and clean my attic?
---
Absolutley! Once we perform a thorough inpsection of the property we can offer you solutions and pricing to address the specific problems. Click to share:
---
Does trapping get rid of my rat problem?
---
In most cases trapping alone will not get rid of your rat or rodent problem because there is still an open access point for new rats to enter. So, while you might see some immediate relief, it is likely that other rats move in. It is important to seal up the entry points so that the rats or mice cannot re-enter the structure. During a FREE assessment of your property a licnesed technician will be able to asses if your problem requires proofing, or if it is a situation that may be easily solved with trapping alone.
---
---